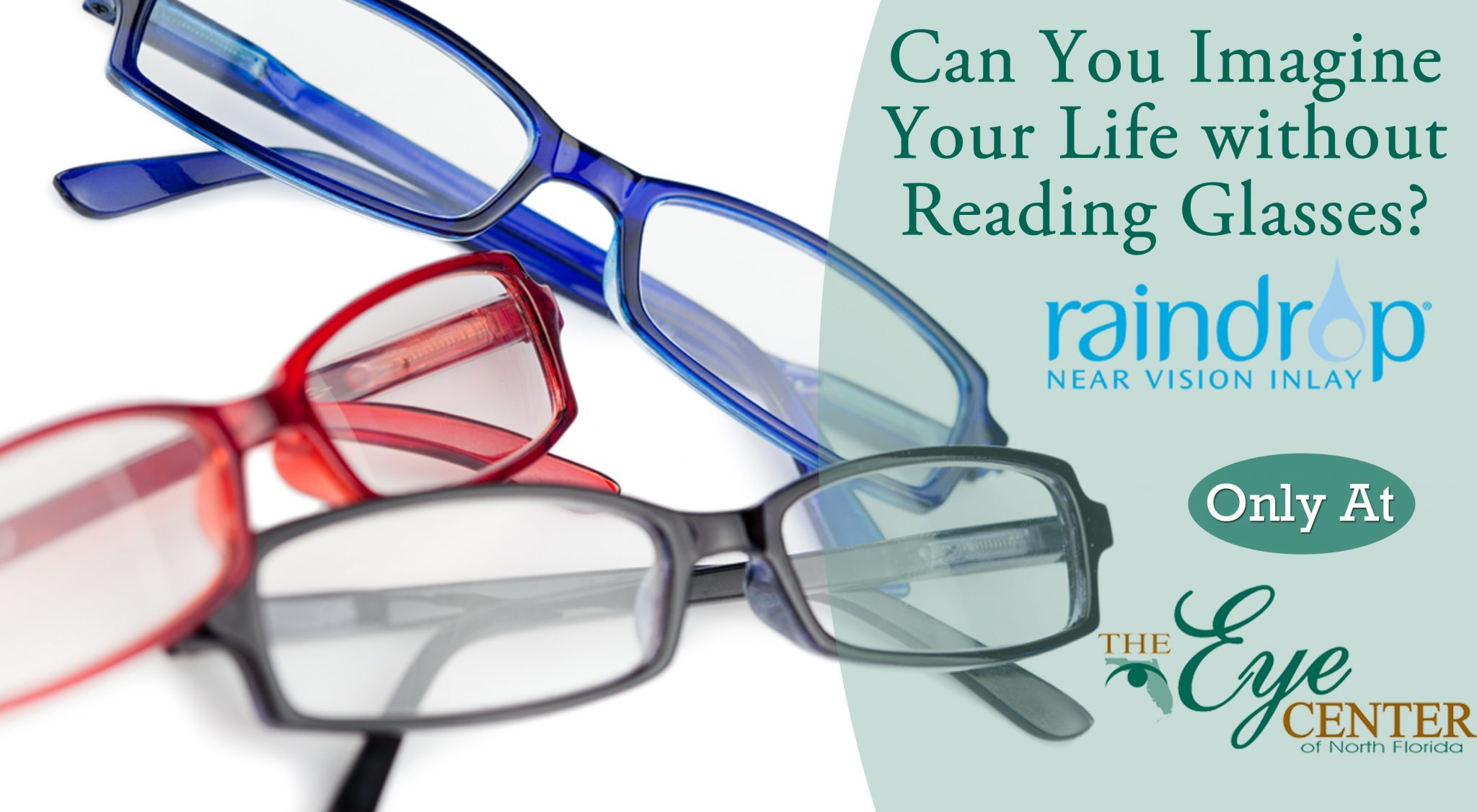 Designed to improve the near vision that has been lost by the eye's natural aging process—presbyopia
Presbyopia is very common and usually noticeable by age 40-45, making it more difficult to read at close range, especially things like menus, product labels, phone messages and fine print—all while your distance vision remains clear. Common signs of presbyopia include holding reading materials farther away, blurry vision when reading, or trouble focusing on near objects. If you are frustrated with presbyopia and are tired of keeping track of your readers, then you may benefit from the FDA-approved Raindrop® Near Vision Inlay, now available at The Eye Center of North Florida.
What is Raindrop®?

Created by ReVision Optics, the Raindrop® Near Vision Inlay is a tiny, hydrogel inlay which is implanted inside the cornea (front surface of the eye) in the patient's non-dominant eye.  Dr. Fisher will use a femtosecond laser to create a self-sealing corneal flap that will house the Raindrop® inlay.
The Raindrop® inlay is the size of a pinhead, and thinner than a human hair. Raindrop® is made of a proprietary hydrogel material comprised of nearly 80% water, allowing nutrients to better diffuse and transfer to the cornea.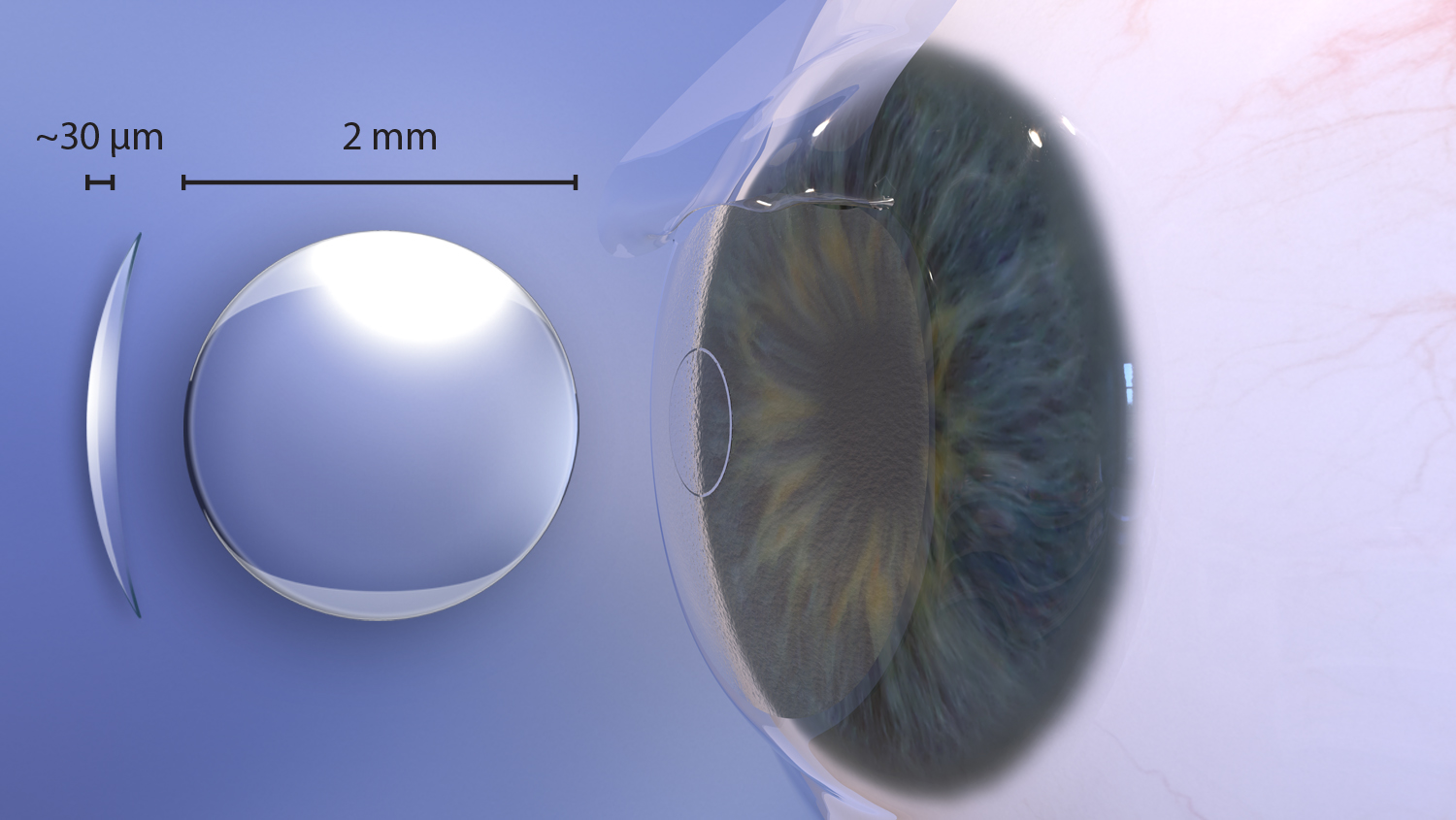 How does it work?

The inlay is placed within the cornea under a LASIK-style flap and when in position, the inlay changes the curvature of the cornea so the front of the eye acts much like a multifocal contact lens.
How long does it take?
The Raindrop® is placed during a 10-minute LASIK-like procedure.  This is an outpatient procedure, only requiring local eye drops.  The day of treatment will require rel
axing activities but most people are ok to resume normal activities the following day.
Is Raindrop covered by Insurance?

No.  The Raindrop® procedure is not covered by insurance, but Care Credit financing is available.
Am I a candidate for Raindrop?
You may be a candidate for raindrop if:
Are between 41-65 years of age.
Wear reading glasses.
Experience blurry vision when reading or focusing on near objects.
Do not need corrective eye wear to see far away.
To determine if you would be a candidate for the Raindrop® Near Vision Inlay, a thorough examination  would be needed to evaluate the unique characteristics and anatomy of your eyes. To schedule your consultation or to learn more about the Raindrop® Near Vision Inlay, please Contact Us or call 784-3937 ext. 1126.
Success Stories- Watch patients discuss their Raindrop experience.  

For more information visit  www.raindropinlay.com.  And for more of The Eye Center of North Florida's Raindrop Videos, go to our YouTube Channel.