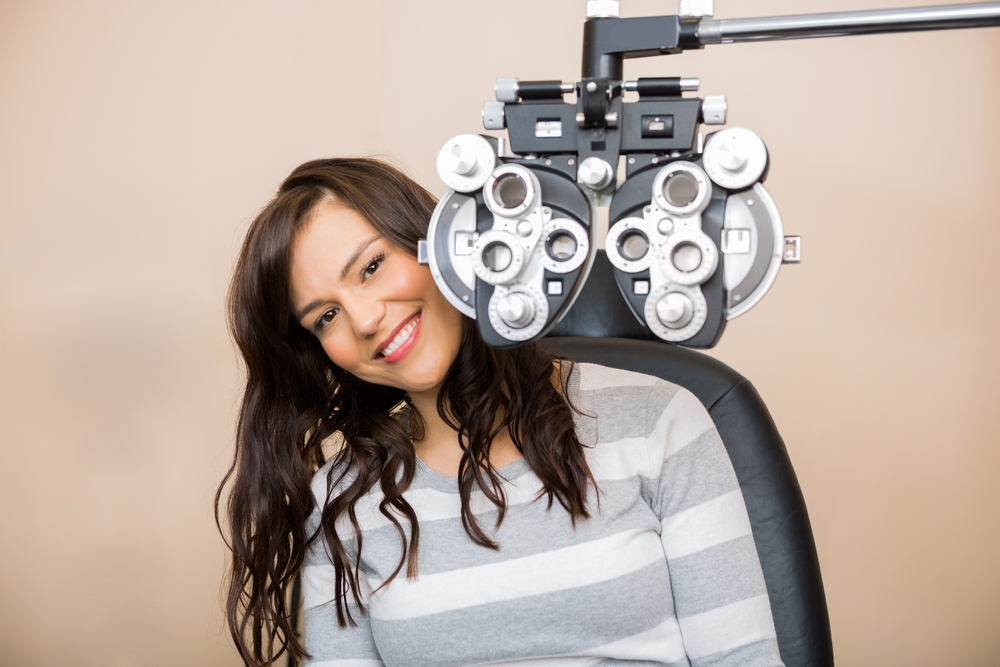 From back-to-school eye examinations to obtain a new prescription for contacts or eyeglasses, you can feel confident that you will receive skilled care in a professional environment. Our doctors and technicians offer a team approach for completing necessary testing, performing a thorough examination of your eyes, and providing you with the best treatments and/or optical prescriptions necessary to meet your individual needs. We offer "dilation-free" routine eye exams, using our Optos Digital Retinal Imaging technology at our Panama City location. Our doctors are available for emergency care 24 hours per day and seven days a week. Whether you are a local, full-time resident, or are enjoying a short stay in our area, you can feel assured that if a need arises, we are here to help.
Our comprehensive Optical Department includes an on-site lab, certified opticians who provide one on one customer service, and a tremendous selection of name-brand and specialty glasses frames. We offer high-quality optical products that can fit any budget, and our optical specialists will be more than happy to meet your needs in every way. Stop by and see the selection for yourself and receive the best service Bay County has to offer!
Occupational Therapy Services
We have two specially trained occupational therapists who assist Dr. Edinger with low vision examinations in our office. They are also available to provide home visits in order to make recommendations and adaptations for the visually impaired in their own environment. These services help those with low vision regain independence with activities of daily living.
Low Vision
Anyone who suffers from decreased vision due to eye disease, trauma, or neurological impairment that cannot be treated with medication, surgery, or optical correction is considered "Low Vision." The Eye Center offers complete low-vision care with our team of specialists, Dr. Edinger, OD and our Occupational Therapists. If you or someone you know suffers from low vision, call our office to schedule a Low Vision Examination with us.
Treatment of Eye Diseases
Diabetes, macular degeneration, and glaucoma can all lead to vision impairment if left untreated. Our team of doctors provides the latest treatments and procedures to monitor and treat these eye diseases. If you or someone you know suffers from an eye disease, do not wait, call and schedule an appointment to find out what intervention may be necessary to save your sight or the sight of someone you love!
---
Related Pages