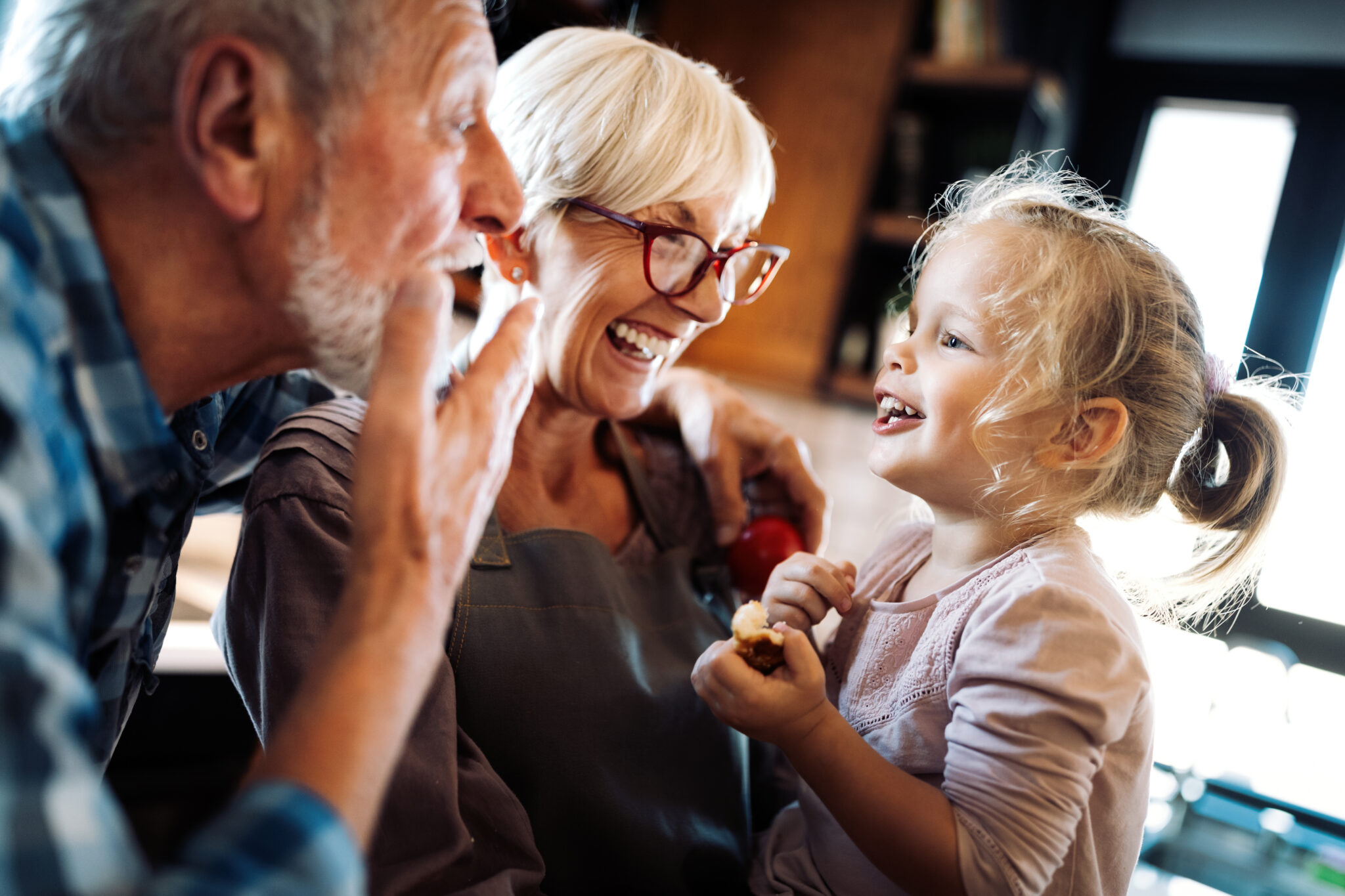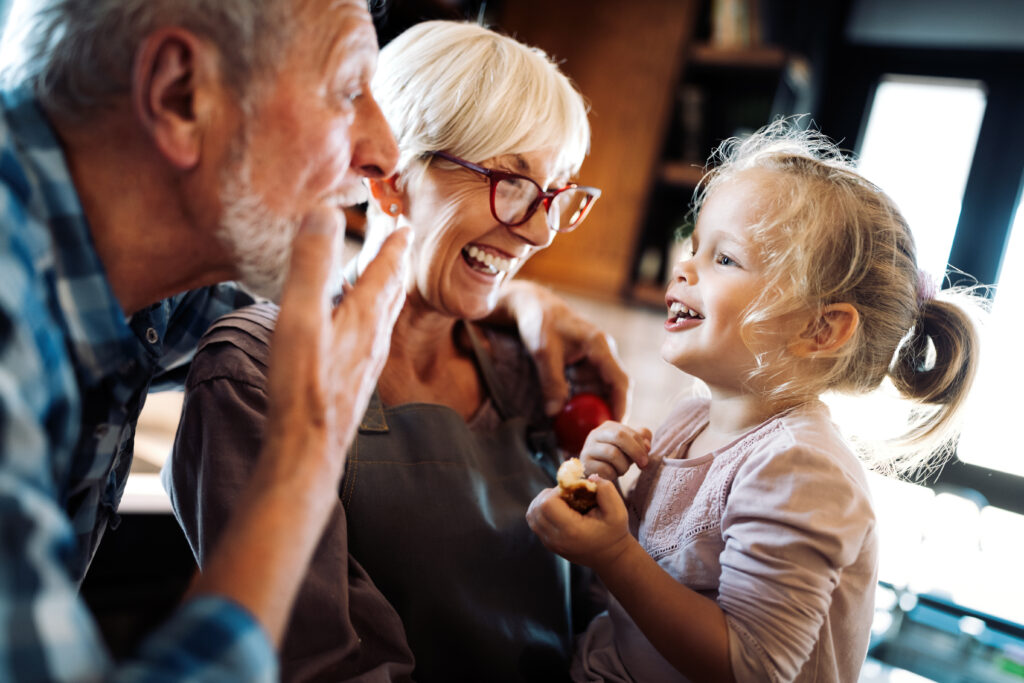 Cataracts are the most common age-related eye condition and the leading cause of preventable blindness. At The Eye Center of North Florida, our cataract surgeons have the experience and knowledge necessary to help restore your vision.
What Are Cataracts?
A cataract is a clouding of the eye's natural lens that can affect your quality of vision. As a cataract develops, the eye's lens gradually hardens and becomes cloudy, preventing light from passing through and making it more difficult to see.
The vast majority of cataracts result from normal aging, but radiation exposure, taking steroids, diabetes, and eye trauma can accelerate their development. Since cataracts typically develop due to age, everyone will eventually experience cataracts.
Cataracts are treated by removing the eye's cloudy natural lens and surgically replacing it with an intraocular lens or IOL. Cataract surgery has a high success rate and most people can typically return to their regular routines within a few days after surgery.
Who is At Risk for Cataracts?
Everyone is at risk for cataracts. Cataracts typically develop around age fifty-five or older. However, cataracts can develop earlier in life, even in childhood, for various reasons. UV exposure, heredity, disease, or trauma can all increase the likelihood that you will develop cataracts earlier in life.
What Are the Symptoms of Cataracts?
Although different people may experience various symptoms of cataracts, there are some symptoms that are more common than others. Some common symptoms of cataracts are blurred vision, sensitivity to light, dull colors, lack of vivid contrast, reduced vision in bright light, and impaired depth perception.
Since cataracts tend to develop gradually, you may not notice any changes to your vision when you are first diagnosed with them. However, as your cataracts grow, they will begin to affect your ability to perform everyday tasks.
Once your cataracts begin interfering with your routine life, your eye doctor will recommend cataract surgery.
Cataract Symptom Checker
How Do Eye Doctors Treat Cataracts?
Cataract surgery is the only way to treat cataracts and restore vision. Cataract surgery typically takes around fifteen minutes and is performed on an outpatient basis.
First, your cataract surgeon will make a small incision on the edge of the cornea. Then, a small ultrasound system is inserted to break up and remove the cataract, and a lens implant replaces the cataract to restore clear vision.
What is a Lens Implant?
To have clear vision, you must have a lens inside your eye. After your cataract is removed, you must have a new lens placed in its position. This implant provides a new, clear lens that allows light to focus on the retina, just as the natural lens did before the cataract developed. At the Eye Center of North Florida, our cataract surgeons offer a variety of lenses depending on your vision goals, lifestyle, and budget.
There are many lens options that can ever help to reduce your need for glasses and contacts. Depending upon your lifestyle, these lenses can help with near, far, and intermediate vision. Your cataract surgeon will help you choose the best option for you.
Is Cataract Surgery Covered by Insurance, Medicare, or Medicaid?
Cataract surgery is traditionally covered by all forms of insurance if the procedure is deemed medically necessary. One of our insurance specialists will be happy to review your benefits coverage and discuss your options.
What Cataract Surgery Technology is Utilized at The Eye Center of North Florida?
At The Eye Center of North Florida, our cataract surgeons are dedicated to using the most advanced cataract surgery technology to ensure that the procedure is as safe and successful as possible.
LenSx
Dr. Garland is the first in Florida, and sixteenth in the entire country, to make this amazing technology available to you. LenSx Custom Cataract Laser Surgery revolutionizes how cataract surgery is performed and is ten times more accurate than manual cataract removal.
LenSx Laser Cataract Surgery allows the surgeon to create precise, repeatable incisions by automating some of the most challenging steps of cataract surgery. Before introducing the LenSx Femtosecond Laser, traditional cataract surgery involved the creation of several small incisions during the procedure.
All of these incisions were made manually with a blade, allowing for a margin of error that could affect visual outcomes. In contrast, the LenSx laser features "real-time" tools that give the surgeon an accurate picture of what is happening inside the eye.
ORA
Until recently, cataract surgeons would have to wait weeks after the cataract procedure to assess surgery accuracy. The Eye Center of North Florida became the first in our area to change everything when we introduced an unprecedented technology called the ORA.
The ORA allows your cataract surgeon to measure surgery accuracy during the procedure, fully customized to your eyes. The ORA further advances the precision, accuracy, and consistency of the LenSx, for the absolute best outcome.
In addition, it's also designed to improve premium lens implant accuracy no matter what lens is selected.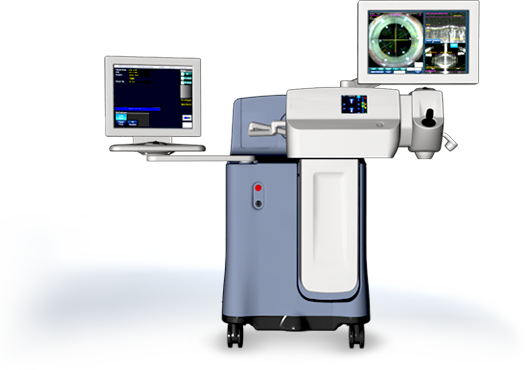 Ziemer Ophthalmic Systems
Ziemer Ophthalmic Systems is another piece of cutting-edge technology used at The Eye Center of North Florida for cataract surgery. The use of this technology enhances accuracy and precision, lowering the possibility of issues during surgery.
Also, this technology enables the surgeon to make an incision that is precisely the right size and form, reducing the stress put on the eye and speeding up healing. Ziemer technology can also create an opening in the lens capsule that is precisely round and centered, which helps to increase the precision of the intraocular lens (IOL) installation and produces superior visual results.
What is Dropless Cataract Surgery?
In an effort to improve our patients' experience with cataract surgery, the cataract surgeons here at The Eye Center of North Florida are now offering patients the option of having a dropless cataract surgery.
Having this surgery performed with the dropless technique makes it so that most patients no longer need to take drops before or after surgery. During this procedure, the medication is placed in the eye at the time of surgery, and you get the benefits of antibiotics and anti-inflammatory medicines without needing drops.
Here are some of the other many benefits of dropless cataract surgery:
The Dropless technique will save you time because you'll no longer be fighting to try to open those tiny bottle drops
It will save you up to $600 because you no longer have to waste money on before and after drops
It will also decrease the odds of you needing to call the doctors or nurses post-op
At The Eye Center of North Florida, we have an AAAHC-accredited surgery center that is a national teaching center for physicians from all over the world.
---
Are you experiencing symptoms of cataracts? Schedule a cataract evaluation at Eye Center of North Florida in Panama City, FL, today!
---
Related Pages