PanOptix® – The First & Only FDA-Approved Trifocal Lens
Experiencing the vision of your younger years may be something you dreamed about but didn't believe you could get back. Now, patients that want to be less dependent on their glasses have a technology that can deliver terrific vision at all distances.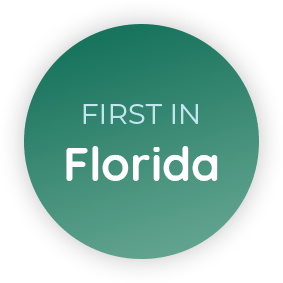 Call 850-784-3937 to SCHEDULE AN EYE EXAM to see if you're a candidate.
Imagine tying a fishing hook, threading a needle, sewing, or reading a book in bright light or dim light.
PanOptix® Trifocal Intraocular Lens (IOL), the first and only trifocal lens for U.S. patients undergoing cataract surgery. PanOptix® is clinically shown to deliver an exceptional combination of near, intermediate and distance vision while significantly reducing the need for glasses after surgery.
Dr. Bret Fisher and Dr. Paul Garland are the first in Florida to bring this technology to patients. "Our goal is to ensure optimal outcomes for cataract patients looking to correct their vision at all distances, with the vast majority of them never needing to wear glasses post-surgery," said Fisher.
PanOptix® is already one of the leading presbyopia-correcting lenses in more than 70 countries. It is designed for today's active lifestyles, from viewing mobile devices and computer screens to high-quality distance vision in a range of lighting conditions. The new lens uses ENLIGHTEN® Optical Technology, a proprietary design that optimizes intermediate vision without compromising near and distance vision. More than 99% percent of PanOptix® patients in a recent FDA clinical study said they would choose the same lens again.
Call 850-784-3937 to SCHEDULE AN EYE EXAM to see if you're a candidate today.