Home » Blog » September is Healthy Aging Month
September is Healthy Aging Month
Posted by: The Eye Center of North Florida in Eye Health, Uncategorized, September 6, 2023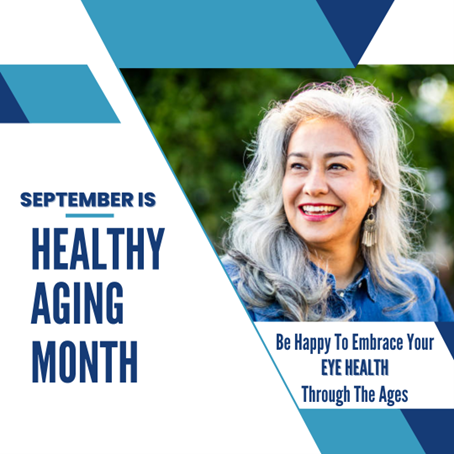 September is Healthy Aging Month, which is the perfect time to share information about your eye health. As we age, we become wiser, and our health becomes more important. There is much appreciation for the improvements in medicine; we live longer lives now. As such, it is even more critical than ever before to develop a healthy lifestyle as we get older. Like the other organs in our bodies, our eye health does not stay the same as we age. Vision changes are typical with age, but vision loss or blindness is not. It is essential to have a comprehensive eye exam with your eye doctor regularly. Revel in good eye health and enjoy aging gracefully.
According to the American Academy of Ophthalmology, here are some tips for maintaining good health now and as you age:
Low Vision Doesn't Have to Mean Low Ability
The term low vision describes vision loss that makes daily tasks difficult. It's important to know that normal aging of the eyes does not lead to low vision; it results from an eye disease, injury, or both. Low vision symptoms include loss of central or peripheral (side) vision, blurred or hazy vision, or night blindness. A person may have trouble recognizing faces, reading, driving, and shopping. You must see your eye doctor if you experience any of these problems. They will check for and treat any underlying conditions and recommend low-vision resources. There are devices such as magnifiers, games, and computer tools to help with reading and daily tasks.
Preventing Eye Injuries at Home Can Save Your Sight
Did you know that about half of all eye injuries happen in or around the home, often during improvement projects? The good news is that nearly all eye injuries can be prevented using protective eyewear. Every household should have at least one pair of certified safety glasses on hand.
As we age, changes in vision and balance increase our risk of falling at home. Here are tips to prevent fall injuries to your body and eyes:
Make sure that rugs and shower/bath/tub mats are slip-proof.
Avoid small rugs that can be a trip hazard.
Secure stair railings so that they are not loose.
Cushion sharp corners and edges of furnishings and home fixtures.
Increase lighting in the home to help you see better.
Nourish Your Eyes With Exercise
Our eyes need good blood circulation and oxygen intake, which regular exercise provides. Exercise also helps keep our weight in the normal range, reducing the risk of sight-stealing diabetes.
Gentler exercises, including walking, yoga, tai chi, stretching, and breathing, can keep you healthy. Remember to practice sun safety tips and use protective eyewear when enjoying sports and recreation.
Sleep Well for Healthy Eyes
As we sleep, our eyes enjoy continuous lubrication. Also, during sleep, the eyes clear out irritants such as dust, allergens, or smoke that may have accumulated during the day. While it's vital to protect our eyes from over-exposure to UV light, our eyes need exposure to some natural light daily to help maintain normal sleep-wake cycles.
We are here to help you on your healthy aging journey to combat age-related vision symptoms long before you reach the golden years. We wish our patients prosperity and happiness as you AGE WELL, LIVE WELL, and SEE WELL!
Observe Healthy Aging Month by taking care of YOU!
Call TODAY to schedule your appointment.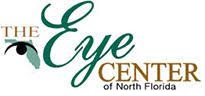 References: American Academy of Ophthalmology and the American Optometric Association. This blog provides information and discussion about eye health and related subjects. The content provided within this blog and any linked materials are not intended and should not be considered medical advice. If the reader or any person has a medical concern, they should consult with an appropriately licensed physician.
---